Please order a size larger than your notional waist size.
Every McRostie leather product is handmade in Scotland to the same exacting standards our workshop
has maintained for over a century. Created from only the very finest British materials, the McRostie
name has stood for quality without compromise since 1887. Our leather belts, sporrans, bags, document
holders and accessories are made using the timeless craftsmanship that withstood the strength of the Scottish
workhorses that once wore our bridles and harnesses.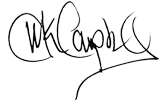 Colin Campbell (Director)